WHAT TO EXPECT AFTER BREAST REDUCTION SURGERY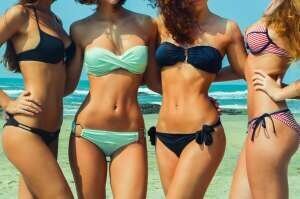 While having big breasts is seen as a sign of beauty, sometimes they can be too big to handle. That's where breast reduction surgery comes in handy. You no longer have to live with the shame of having extra-large breasts. With the right plastic surgeon, you can have them resized and lifted to give you a perfect look you've always desired.
Fortunately, today there are various breast reduction procedures and techniques tailored to every woman's preferences. However, before you book an appointment to have your breasts reduced, it is vital to understand how the procedure works and what you can expect after the surgery. Breast reduction is an invasive procedure that requires proper preparation and aftercare.
Therefore, you need to have all the right information. This article looks at some of the things you should expect after breast reduction surgery.
Immediately After Surgery
Depending on the breast reduction procedure and technique your surgeon uses, the whole process takes about four hours. Because it is an invasive procedure, you will be under general anesthesia throughout the procedure. Breast reduction surgery involves the removal of fat, tissue, and extra skin on your breasts.
Once the breast reduction process is complete, your surgeon will insert drains along the incisions and close them up with sutures. Your breasts will also be dressed with bandages and surgical tapes for safe healing. You might even get a special surgical bra to support your breasts during recovery. Because of the effects of anesthesia, you will need someone to drive you home.
Recovery Period
Throughout the recovery period, you will be required to follow your doctor's guidelines to avoid complications. For instance, you should rest for several days without heavy lifting or any other intense physical activity. Also, the medicine prescribed by your doctor and do not take over-the-counter drugs without the permission of your doctor.
You will be required to go for regular checkups and have your wounds dressed and the drains removed. Your doctor will also advise you on when it is safe for you to shower. Only wear your special support bra throughout the recovery period.
You should immediately call your doctor if you experience fever, swelling, bleeding, redness along the incisions, unending pain, discharge from the incisions, trouble breathing, and chest pain.
After Recovery
Depending on the incisions' size and the recovery process, you might have some scars along with the surgical sites. To prevent the scars from turning dark, do not expose them to the sun.