Injectable Fillers or Surgery: Which is Your Best Option?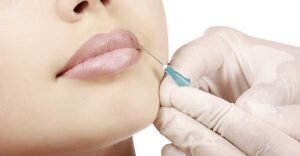 Do you want to get rid of the wrinkles and fine lines on your face? If so, there are two main procedures you can choose from injectable face fillers and plastic surgery. Both of these processes offer great results, depending on the extent of your concern. However, before you decide on the one to go for, it is essential to understand how they work and how it will benefit you.
A recent study done by the American Society for Aesthetic Plastic Surgery revealed a significant drop in the number of people going for plastic surgery and a rise in the number of people choosing injectable fillers such as Botox and Radiesse. This variation has been attributed to technological improvements and a growing range of safer injectable face fillers on the market.
The new fillers are less superficial, have varied regularities and strengths, and last longer than the traditional ones. But despite the rising demand for injectable fillers, certain facial defects can only be fixed through plastic surgery. It is essential to ask for advice from your doctor before you any of these plastic surgery options. This article looks at the differences between injectable fillers and surgery.
Injectable Fillers
These are soft tissue fillers injected into the skin to restore lost volume, even fine lines, and profound wrinkles, and improve natural facial contours. This treatment is commonly used for facelifts, but it can also work in other parts of the body, including breasts, buttocks, labia, ears, hands, and feet.
Fillers are designed to plump up the desired area and fill out the targeted wrinkles, folds, and lines. Compared to facelift surgery, fillers are less invasive, and their recovery time is considerably shorter. However, their results are not permanent. So, you have to keep going back for maintenance.
Facelift Surgery
This type of surgery reduces the appearance of wrinkles, fine lines, sagging skin, and natural folds around your face, chin, and neckline. The primary purpose is to reverse the unavoidable signs of aging caused by age, personal habits, environment, and genetics. The result of facelift surgery is a more attractive facial definition and rejuvenation.
The technological advancements in cosmetic surgery have brought about new facelift surgical procedures and techniques that enable surgeons to handle even the most complex cases. These procedures vary with the targeted areas, incision types, and the degree of complexity. Facelift surgeries are quite invasive and require a longer recovery time.