How Long Does It Take to See the Full Benefits of Plastic Surgery?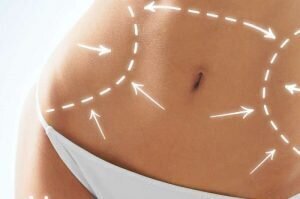 For years, people believed that plastic surgery was only for cosmetic purposes. But the truth is that this type of surgery is also prevalent in medicine. Some diseases such as breast cancer and physical injuries leave the victim with severe physical disfigurements that require reconstruction and restoration of the affected body parts. In these cases, plastic surgery shows its utility. There is one important caveat, though. The patient must remember that the results of plastic surgery do not happen instantly. You will have to wait for a few weeks, or even months before seeing the full benefits. The time you must wait for the desired appearance to reveal itself depends on several factors.
Type of Plastic Surgery
As technology continues to advance, more types of plastic surgery continue to emerge. The most common procedures include breast augmentation, facelifts, lip augmentation, hair transplantation, rhinoplasty, liposuction, and tummy tucks. Each of these processes takes a specific amount of time before its results become visible. For instance, the time a breast augmentation procedure takes to produce results is not the same as liposuction.
The Complexity of the Surgery
Some plastic surgery procedures are more invasive than others. For example, breast augmentation involves the cutting of the breast pockets and placement of breast implants below the pectoral muscles. Compared to lip augmentation, which might only require an injection of dermal fillers, breast augmentation will take longer to give you the desired appearance.
Recovery Time
While the surgical procedure takes only a few hours, the recovery process is long and tedious. The effectiveness and success of plastic surgery largely depend on how well you recover from it. Therefore, if you want to see the best results, make sure you adhere to the recovery guidelines given by your doctor to the letter. The time you take to recover from a plastic surgery depends on the type and extent of the procedure.