DR. AUGENSTEIN RATED 5 STARS ON REALSELF.COM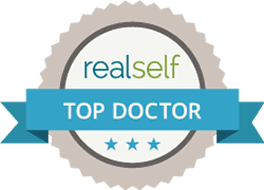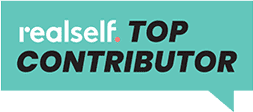 With 65 verified reviews and a near perfect record of satisfied patients, Dr. Augenstein garnered both a Top Contributor and Top Doctor level on RealSelf.com According to their site:
RealSelf is the leading and most trusted source for people considering an elective cosmetic treatment. More than ten years ago, we built RealSelf as the destination for people to learn about cosmetic procedures, share their experiences, and connect with top providers."
Doctors are rated according to stringent standards that prevent less-than-transparent ratings from confusing the reader. Standards like:
High Patient Satisfaction: RealSelf Verified doctors earn and maintain a minimum patient satisfaction rating of 4 out of 5 stars.
Good Medical Standing: We verify the medical license of each RealSelf Verified doctor every 3 months.
Commitment to Transparency: RealSelf Verified doctors promptly answer consumer questions, show unedited before and after photos of their most well-known procedures, and list their active board certifications so you can easily find what your doctor is certified in.
Prompt Responses & Expert Answers: RealSelf Verified doctors commit to responding to member consultation requests within 2 business days.