CoolSculpting vs. Liposuction: What are the Key Differences?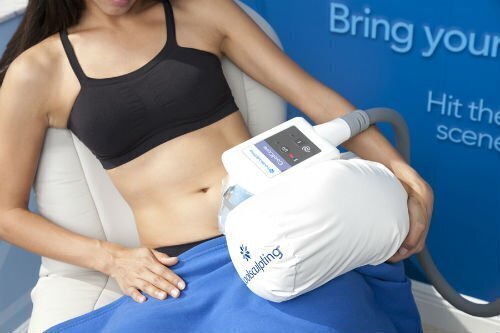 When neither diet nor exercise gets rid of stubborn fatty deposits in certain parts of the body, you might decide that cosmetic surgery is then way to go. CoolSculpting or liposuction are key treatments for permanently getting rid of unwanted fat–but what procedure is right for you? Here's an overview of the key differences between the two.
The History of Liposuction
Liposuction is a surgical procedure that permanently removes fat cells from targeted parts of the body, typically the belly, back, thighs,buttocks, or neck. It became popular in the 1980s after Dr.Yves-GerardIllouz, a French surgeon, developed a suction-assisted method for eliminating fat cells. It continues to be one of the most sought-after cosmetic procedures to date.
Procedure: In this invasive procedure, a surgeon removes fat from the target area by inserting a hollow instrument, called a cannula, under the skin and vacuuming out fat cells through the tube. The procedure is usually performed under general anesthesia but may be performed under local anesthesia or twilight sleep, depending upon the areas treated or extent of the treatment.
Treatment: Liposuction is usually an outpatient procedure that takes 1-2 hours and only requires one session. Results are typically visible within three to six months.
Recovery: The recovery period for liposuction may be as long as a few weeks. You can expect to experience some pain, soreness, bruising, or swelling initially. After a few days, however, you may resume light exercise and activities.
Risks: The risk of the surgery vary depending on the treatment and type of anesthesia used, but may include blood clots, infection, adverse reactions to anesthesia, or scarring.
The History of CoolSculpting
CoolSculpting (cryolipolysis) is a new form of cosmetic surgery, first used on patients in the U.S. in 2009. Since then, cosmetic surgeons and estheticians have performed the procedures hundreds of thousands of times around the world.
Procedure: Unlike liposuction, CoolSculpting is a non-invasive procedure. The doctor places a roll of fat into two panels that cool the fat to a freezing temperature. The cold kills the fat cells, which the body then excretes over the next few weeks. No anesthesia is necessary.
Treatment: An outpatient procedure, CoolSculpting usually requires several sessions to see results. At best, the procedure may result as much as a 25 percent reduction of fat, although outcomes vary per individual. Because you need downtime between each session, it may take several months to see the full results.
Recovery: You usually can resume your regular activities immediately after CoolSculpting, although you may experience some minor soreness or redness in the area treated.
Risks: CoolSculpting carries very low risks, as it is non-invasive. However, you may experience some minor discomfort or itchiness, or even diarrhea as the body excretes the dead fat cells. You also run the risk that the results are not to your liking.
Choose An Experienced Charlotte Plastic Surgeon
At this point in time, Aesthetic Surgery of Charlotte is recommending liposuction over coolsculpting and we are not currently offering coolsculpting procedures. However, whichever procedure you choose, keep in mind that neither procedure is intended to produce weight-loss. They are only intended to sculpt the body to an appearance that you find more pleasing. Consult with a board-qualified cosmetic surgeon to find out which technique is best for you.