Botox, When Should I Start?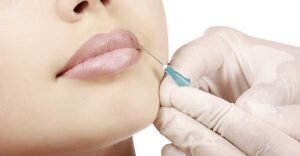 Botox injection is currently one of the most sought-after cosmetic procedures in the United States. According to the Maryland Pain and Wellness Center, over 7 million Americans get Botox injections for cosmetic purposes every year. Many others are also receiving these injections for medical reasons. Botox has proved to be quite effective in reducing fine lines, forehead wrinkles, crow's feet, and lines between eyebrows.
It is also an excellent remedy for migraines, excessive sweating, and teeth grinding. Due to its affordability and noninvasive nature, many young people are now using Botox injection to prevent aging signs on their faces. However, there has been a debate about the right time to start Botox, with some people arguing that the injections are not safe for the elderly. This article looks at how age can affect the results of a Botox injection.
How Young is Too Young for Botox?
For starters, there is no age limit for getting Botox injection. While most people start getting preventative Botox injections in their early 20s and 30s, nothing stops you from getting these injections in your 40s or 50s. Botox has been approved for people who are 18 years and older. Experts agree that preventative Botox injections are ideal for people in their mid and late 20s and early 30s because that's when fine lines and wrinkles start to show.
So, if you are considering getting Botox injection, you should start the moment you start noticing wrinkles or fine lines on your face. This prevents fine lines from evolving into full-blown wrinkles.
Who Is the Right Candidate for Botox?
Although there is no strict regulation about when is the right time to start getting Botox injection before your mid-20s is perhaps too early. But we say this knowing full well that some wrinkles are genetic. So, the best time to start is when you notice the first fine lines on your face. Also, seek your doctor's opinion before you get the injection. A good doctor can quickly tell if you need Botox injection just by looking at you.
The other important thing to consider when going for injection is the condition of your skin. Patients with skin conditions are at a high risk of developing further complications when they receive Botox injection. So, if you have a skin infection or any other condition, treat it before you get Botox. Your doctor should check your skin condition to determine if you are a good candidate for Botox injection.