Abdominoplasty & Liposuction: What Is It & When Should I Consider It?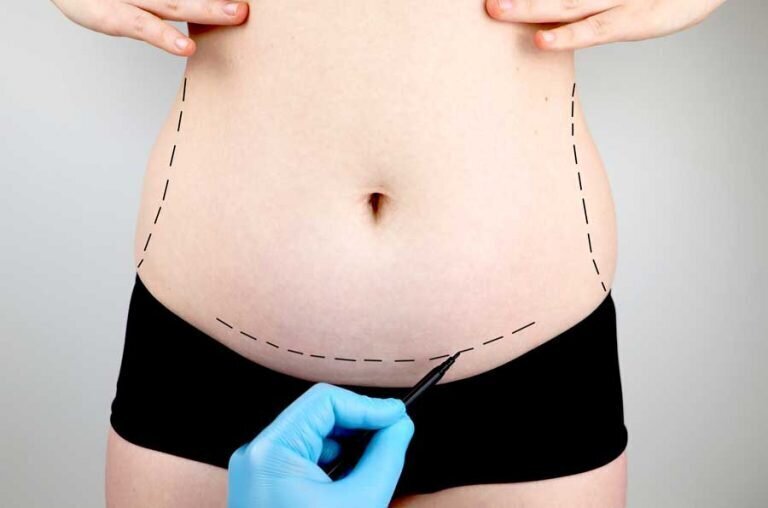 If the skin and muscles in your abdomen are weak or sagging due to age, excessive weight loss, or pregnancy, you should find a way to get rid of them and give your tummy a more toned appearance. Thankfully, cosmetic surgery can help you achieve this through abdominoplasty and liposuction. But what exactly do these cosmetic procedures entail and when do you need them? This article will answer these and other related questions.
What Is Abdominoplasty?
Also referred to as a tummy tuck, abdominoplasty is a surgical procedure that helps to get rid of excess fat and skin from your tummy to make it look slimmer and firmer. This cosmetic procedure involves the removal of excess skin and fat from the middle and lower abdomen, as well as the tightening of the connective tissue in your abdomen.
When performing abdominoplasty, your plastic surgeon will make a horizontal incision running from one hip to the other slightly above your pubic area and below your belly button. They will also make another incision around your belly button in order to remove the excess skin and fat around it. Your abdominal skin will be detached from the abdominal wall to show the muscles and fascia that require tightening. This connective tissue will then be tightened with sutures.
What Is Liposuction?
Liposuction is a surgical procedure that helps to remove excess fat from different parts of your body, including the abdomen, thighs, upper arms, buttocks, chin, back, etc. to improve their appearance. This cosmetic procedure can be performed by a plastic surgeon or a dermatologic surgeon. Liposuction can be combined with other plastic surgeries, including abdominoplasty, breast reduction, and facelift.The surgeon will inject a special fluid into your belly during this procedure to make it firm and swollen. That way, it will be very easy for them to remove the excess fat from your tummy. This fluid also has a numbing effect to reduce pain and bleeding during the surgery. The surgeon will then make small incisions in your lower abdomen or near your belly button. A thin metal tube known as a cannula, which is attached to a vacuum or syringe, will then be inserted through the incision to suction the excess fat. Once the fat has been removed, the incisions will be closed with stitches or surgical glue.
When Should You Consider Abdominoplasty and Liposuction?
Since both procedures can be combined, you can use them simultaneously to get rid of excess fat and skin from different parts of your body. That way, you will give your body an overall facelift. These procedures are beneficial when natural methods, such as dieting and exercise, fail to achieve the desired results.